Once a year, Earth Day draws our attention to the state of our planet and calls us to act. It has mobilised over a billion people since it began in the United States in 1970 and has become a movement of over 75,000 partners in 199 countries. Earth Day events have been held for over 50 years to encourage us to reflect and to motivate us to take environmentally friendly and sustainable action. And that means all of us. We can't leave it up to policy-makers alone to protect the environment and climate. Business and society in particular need to support the idea of sustainable development, in other words, taking responsibility for the environmental impact of how we do business and how we live.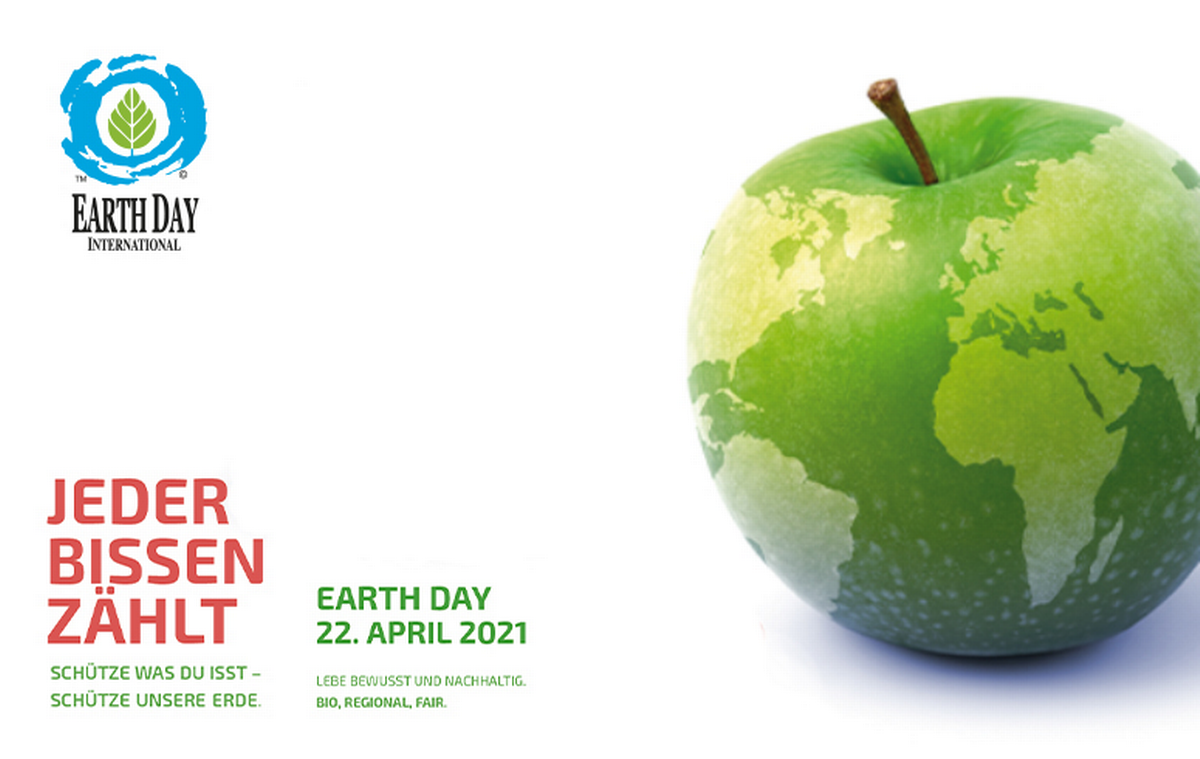 Earth Day Motto 2021 in Germany: Every bite counts. Copyright: Earth Day Deutsches Komitee e.V.
Three days for the Earth
A three-day global programme is being held this year, with most activities taking place online. The programme will kick off with the Global Youth Summit, featuring talks by young climate activists, including Greta Thunberg. You can watch the livestream – the highlight of the programme – on Earth Day.
We do more than Earth Day
We're sending a signal, too. And not only on Earth Day. We're sending a signal that we are committed to climate-friendly freight transport with our "Freight belongs on rail" initiative (more information at wirsindgueter.de/en) and our green containers, which were set up in seven German cities ahead of Earth Day. "Green transport logistics plays a crucial role in Germany's ability to achieve its climate-policy objectives and the related target of cutting carbon emissions," said Dr Sigrid Nikutta, Board Member for Freight Transport at DB AG and Chair and CEO of DB Cargo AG, explaining the initiative's background. "We need to shift the economy to supply chains that are as carbon-free as possible, simplify climate-friendly logistics, and find smart ways to combine road and rail transport. This is the truth, and there is no getting around it. Our green containers are intended to stand out and help bring supporters on board for our mission," she added.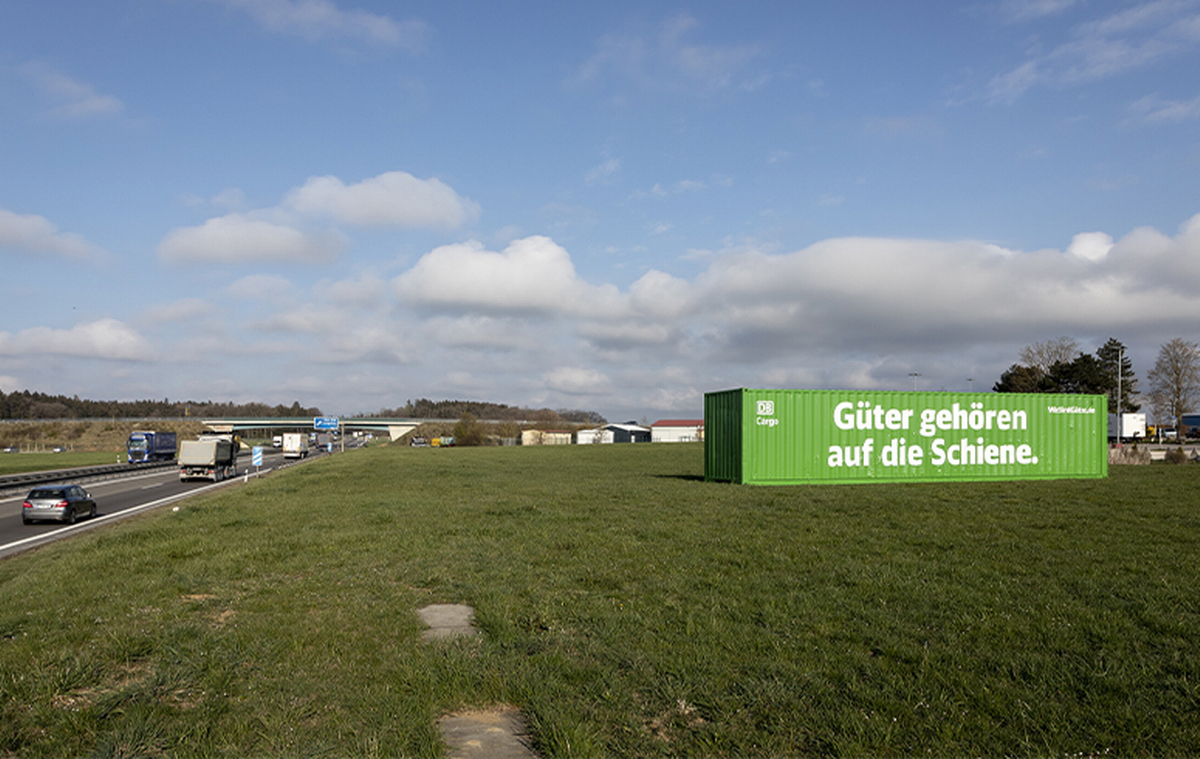 Our green containers attract attention all over Germany. Copyright: DB Cargo AG

Rail is the key to decarbonising transport
Our 3,600 trains each day already take more than 60,000 trucks off the road, reducing CO2 emissions by 7 million tonnes each year. Freight trains produce around 80% fewer emissions than trucks.