What kind of work does your team at the customer service centre do?
Our team is made up of logistics experts who are intimately familiar with our customers' businesses and their specific requirements. Setting the major issue of digitalisation aside, our work remains highly people-focused. Our customers trust us – after all, we are often involved in the inner workings of their logistics infrastructure. As such, we have made a conscious decision to invest in providing personalised support. Our "one face to the customer" approach is the way we do business, not just lip service.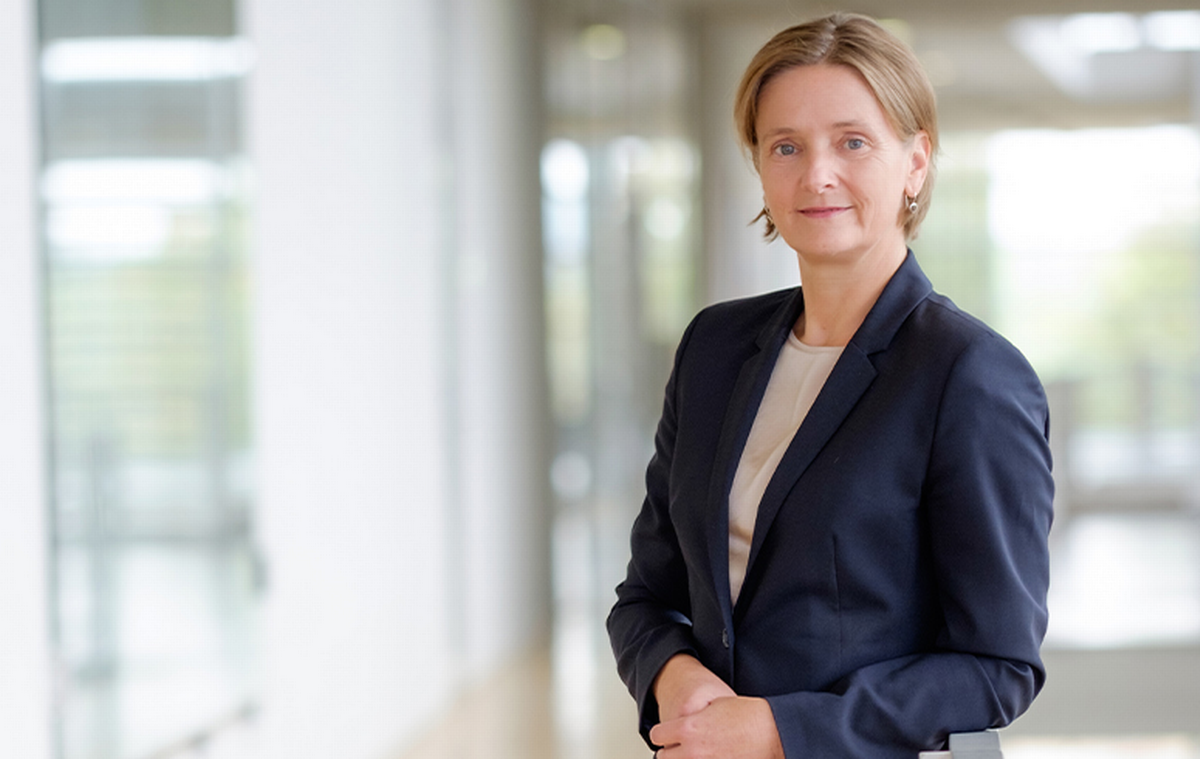 Iris Hilb runs the customer service centre in Duisburg. Copyright: DB Cargo AG
What digital services provide real benefits to your customers?
Our core business is fully catered to. At present, 85% of our orders are processed automatically. Digitalisation helps us do this. We can draw on a huge array of data from many different sources, and right now we are the only company which has interlinked this information in a smart way. We call this link2rail intelligence, and it opens up a host of opportunities. Proactive incident management is one example: this enables us to notify customers when there is a problem, explain why it happened and estimate how long it will last. Most importantly, we can offer them a solution.
What role does the customer lab at Duisburg play?
We don't pursue digitalisation as an end in itself. Instead, we believe digitalisation has value if it relates to our business and benefits our customers. This is what we study in the customer lab with help from our clients. One example of a customer-specific e-service is our wagon dispatching tool for military transports, which helps us schedule and dispatch wagon fleets. We are currently conducting exhaustive tests and going through the acceptance process with Germany's armed forces. This tool will give the German military an instant overview of all available wagons, plus full information about all wagons making their way to any specific location. A single click is all that's needed to dispatch wagons for loading and to place an order for their next deployment.