Rail freight transport is becoming digital
Use our link2rail eServices via a portal, an app or a direct interface (API) to your systems for transport processing with a few clicks.
Rail freight transport is becoming digital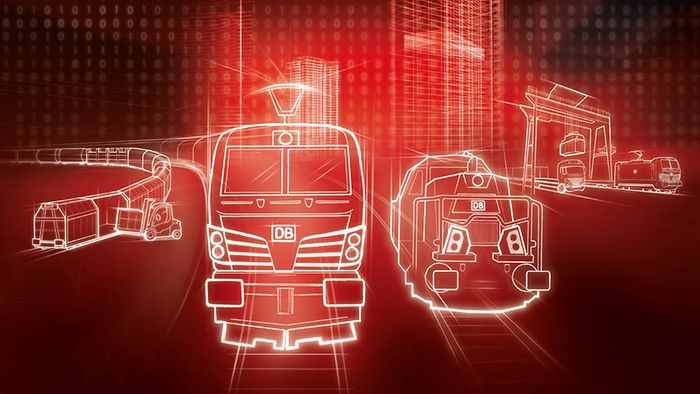 Network
Get a quick overview of DB Cargo's international rail freight services. Here you can take a look at a graphical representation of our most important products, divided into four categories.
To the tool
Schedule
With our freight timetable you can obtain information on your connections quickly and easily. The overview of the range of services in the single wagon system simplifies the planning of your transports.
To the tool
Rail Access
You can execute multimodal transport across Europe even without sidings. You will find suitable access points to the rail network here.
To the tool
2600 Locomotives transport and shunt your goods - including more and more electric and hybrid locomotives.

30100 DB Cargo employees give their very best for you every day - and the number is still growing.

78200 Own, leased and rented DB Cargo freight wagons in use for you 24 hours a day, 365 days a year.