With a new transport concept for routes to Switzerland, Austria and Italy, the DB Cargo team has not only maintained existing traffic, but also improved turnaround times to win new transports.
Evonik is one of the world's leading speciality chemicals companies. It is headquartered in Essen, and its largest production site is in the Marl Chemical Park. This and other Evonik sites process thousands of tonnes of chemical raw materials daily, mainly turning them into speciality chemicals. The chemicals are used in numerous everyday products: car tyres, pet foods, tablets, toothpaste and insulation materials. They often come in small quantities, yet they are critical for the consistency, durability, material composition or efficacy of many end products. This means that many industries rely on a steady supply.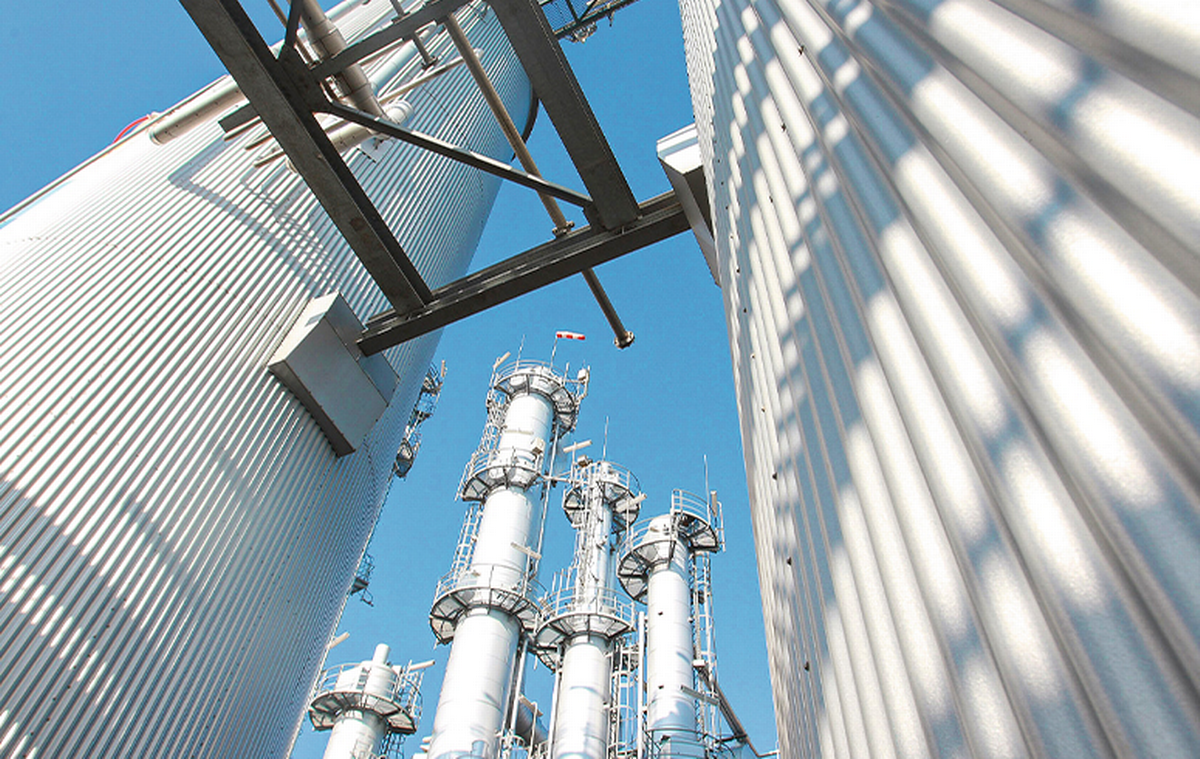 The Marl Chemical Park produces over four million tonnes of basic, fine and speciality chemicals on an annual basis. Copyright: Evonik/Karsten Bootmann

Special chemicals as a logistical challenge
Chemicals, especially liquid ones, are most often transported by rail. This keeps the risk of accidents substantially lower, which is an advantage for dangerous goods, in particular. Like its predecessor companies from which the Group emerged in 2007, Evonik transports much of its freight with DB Cargo. Tank wagons arrive full of starting products and leave the sites full of specialist chemicals. They are transported in numerous single wagons or small wagon-sets to a whole variety of industries throughout Europe.
Supplying speciality chemicals poses a logistical challenge for the very reason that they are used in such a broad range of fields, since the wagons have to go to a wide variety of sites. Now, a new transport concept is ensuring that Evonik's single wagons will reach their destination faster.
The logistics concept
Direct connections
High transport frequency
Short turnaround cycles
Additional services such as shipment tracking, customs clearance, operational and technical fleet management
"Since the beginning of the year, we have focused intensively on corridor development for the chemicals industry on the Switzerland/Italy and Austria corridors," explains Claudia Werk, who heads the Sales & Operations Centre Chemicals I at DB Cargo BTT. "In the process, we have run extensive analyses of potential cargo volumes and services to customer sidings, which created a basis for optimisation."
More frequent weekly transport and additional services
This has proven its worth: the weekly transport frequency has climbed, while round trip times, such as to Italy, have fallen by one to two days. "We achieve this in particular by adjusting the production processes in shipping and using direct connections, which trims turnaround times," explains account manager Silvio Morelli of DB Cargo BTT.
Apart from pure transport services, customers can take advantage of other services here, such as shipment tracking, customs clearance or operational and technical fleet management. This means that an industry-specific logistics solution is tailor-made, which also offers potential for other chemical companies to optimise their logistics.
Get in touch with our expert.