International parcel delivery service provider DPD launched its latest pilot project at the end of May this year: using DB Cargo freight trains for the daily shipping of parcels between Duisburg and Hamburg. Kombiverkehr is the neutral service provider for the project, offering reliable intermodal transport for DPD. It's also a strategic partner and an affiliate of DB Cargo AG.
The first phase of the project is focused on the transport of two DPD swap bodies on the rail route between Hamburg und Duisburg. More is planned. By 2023, DPD intends to ship 5% of its domestic freight by rail, with additional routes already on the discussion table. 
DPD's green ambitions
The switch from road to rail is a boon for the environment and DPD's climate goals. "Each time we use rail to ship a swap body loaded with DPD consignments from Hamburg to Duisburg and back," says Björn Saschenbrecker from Sales at Kombiverkehr, "we cut our carbon emissions by about a tonne compared with the same transport by road. That's a reduction of over 80% and a clear indication that intermodal transport will help DPD reach key milestones on its path to a low carbon future." 
According to Anke Förster, Chief Financial Officer at DPD Germany, climate-neutral logistics is the long-term goal. The shift to freight trains puts the focus of DPD's carbon reduction efforts on the main leg. That's the long-distance segment of the journey that is usually handled by lorry, and the source of the most carbon emissions for these shipments.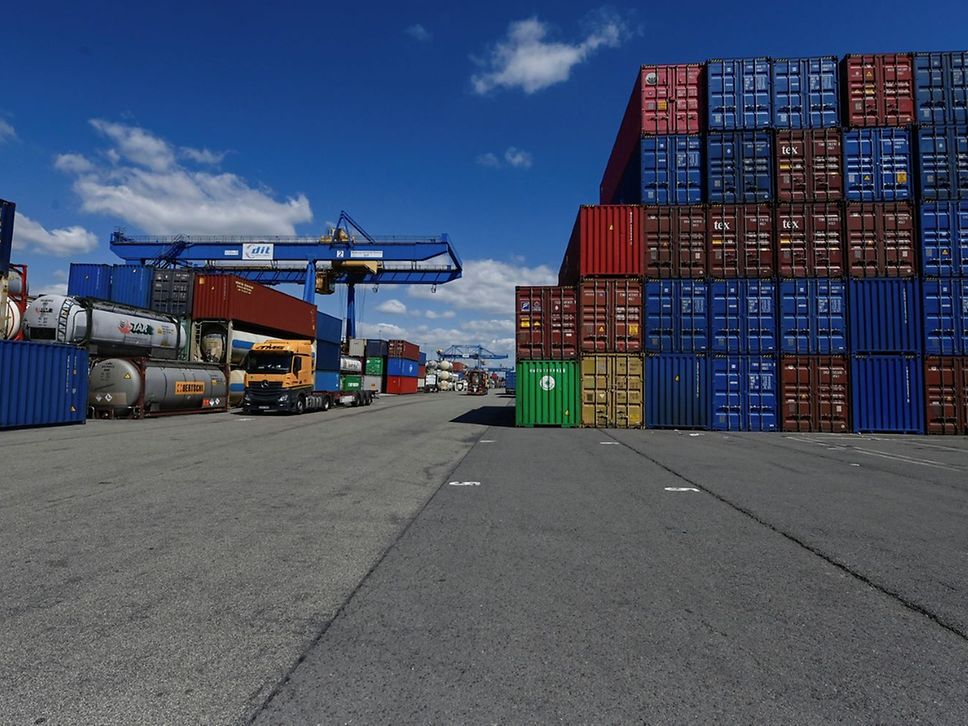 More freight by rail
It's also a highly practical arrangement for DPD. "Thanks to Kombiverkehr, we don't have to fill a whole train," says Förster. "We can book individual swap bodies on existing routes. This route in particular is ideal since our depots in both Hamburg and Duisburg are located very close to transhipment terminals for the railway."
Every evening, goods trains carrying DPD swap bodies depart at almost the same time from both Hamburg and Duisburg. DPD would like to shift an even larger share of its freight volumes to rail in the near future. When that happens, DB Cargo will be ready. It's already working in close cooperation with its partners on service offerings and solutions precisely tailored to the needs and interests of these customers. 
Support from federal associations and initiatives 
Logistics service providers can find support for the shift to rail from organizations such as the Pro-Rail Alliance or Germany's National Association for Freight Transport, Logistics and Waste Disposal (BGL), both long-time advocates of greater use of the rail network for freight transport. According to a survey conducted in 2021, the market is still full of untapped potential. When it comes to freight transport, small and medium-sized enterprises in particular could benefit greatly from combining road and rail.
Get in touch with our expert.