Digital automatic coupling (DAC) is poised to revolutionise rail freight transport in Europe, making it more efficient, simpler and more affordable. Now we're one step closer to introducing this innovative technology. The first train equipped with this modern coupling system consists of 24 freight wagons and has set off on a test journey across Europe lasting several months. 
A visit from the Federal Minister for Digital Affairs and Transport, Dr Volker Wissing, underscored the significance of this milestone. The minister gave the train the symbolic green light at Berlin's Westhafen terminal. "Reconciling the growing volume of transport with our climate protection targets is one of the greatest challenges of our time," said Dr Wissing. "Rail is the key to achieving this – even though we have some catching up to do, especially when it comes to freight transport. In line with our motto of daring to innovate, introducing a consistent automatic coupling system throughout the EU will solve a deficit that has existed for over 70 years and will catapult over half a million freight wagons into the 21st century," he added.
DAC to make rail more competitive
The development of DAC, which has been funded by a pilot project of the German Federal Ministry of Transport and Digital Infrastructure (BMVI) since July 2021, is a crucial step on the road to digitalising freight trains. It is also an important factor in making rail more competitive with road. The innovative system makes it possible to couple freight wagons automatically without screw couplers, which need to be connected manually. DAC also automates the connection of wagons to the brake system. What's more, freight wagons will be equipped with end-to-end power and data lines for the first time.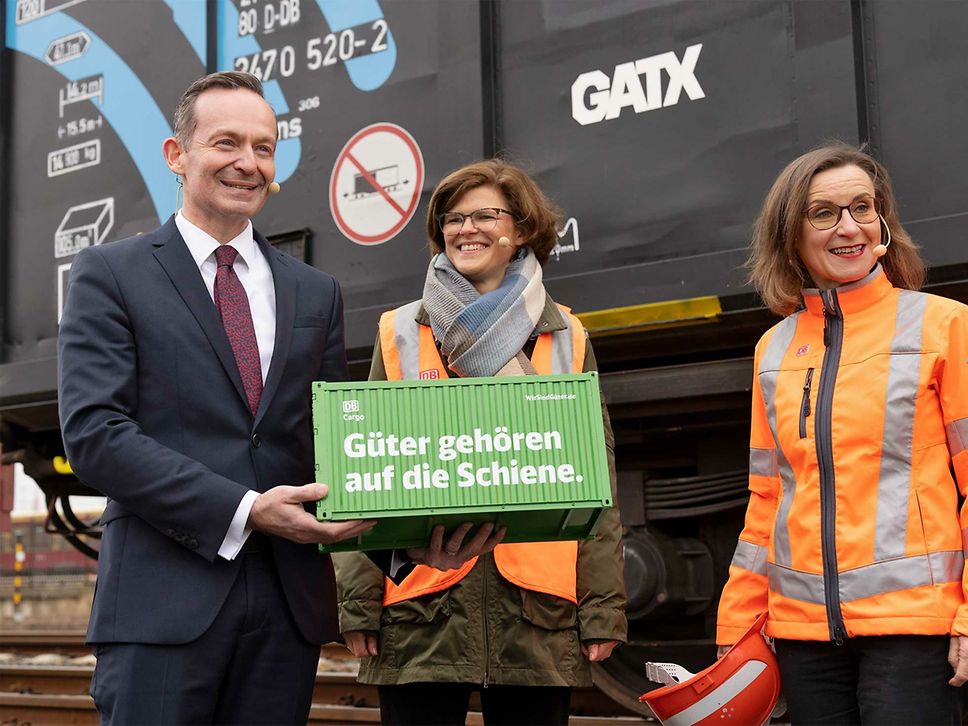 "The future belongs to DAC, which has truly revolutionised coupling," said Dr Daniela Gerd tom Markotten, DB Board Member for Digitalisation and Technology. "The technology makes freight wagons smart and fast – during coupling and transport. It not only allows more freight wagons to travel by rail; it also enables denser rail traffic, which benefits everyone."
DAC simplifies work at freight yards that is strenuous with the current system, as Dr Sigrid Nikutta, DB Board Member for Freight Transport, explained: "In order to couple trains, our shunting employees have to lift looped coupling links, which weigh up to 30 kilograms, to shoulder height around 70,000 times a day. This new coupling system fundamentally changes rail freight transport and will give us the speed we need to save the climate." 
Eighteen months, six companies, one goal 
The pilot project to demonstrate, test and approve the use of digital automatic coupling (DAC) in freight trains involves a consortium consisting of Deutsche Bahn and DB Cargo as well as five other companies: the Swiss and Austrian freight railways SBB Cargo and Rail Cargo Austria and wagon keepers Ermewa, GATX Rail Europe and VTG.
The departure of the demonstration train from Berlin marks the start of the second project phase. In the first phase, which began in July 2021, DB Cargo and GATX equipped twelve freight and tank wagons with prototype couplers from four different manufacturers. Technical tests were conducted, and the type of coupler that is being used in the current practical phase was selected. The 18-month project will run until the end of 2022.