Globalisation and capitalism have brought great prosperity, but sometimes the environment is left to foot the bill. A shift in the mindset of consumers has long been underway, and politicians and companies are rising to the occasion, too.
Given today's eating habits, it would no longer be possible to keep everyone supplied without long transport routes, because regional foods would fall short of feeding even a third of the world's population. That is the conclusion of an international study led by Aalto University in Finland and published in the journal "Nature Food". Almost everywhere, foods have to be transported over long distances. For instance, 26-64% of them are consumed more than 1,000 kilometres away from where they are produced. The implications for the environment are grim.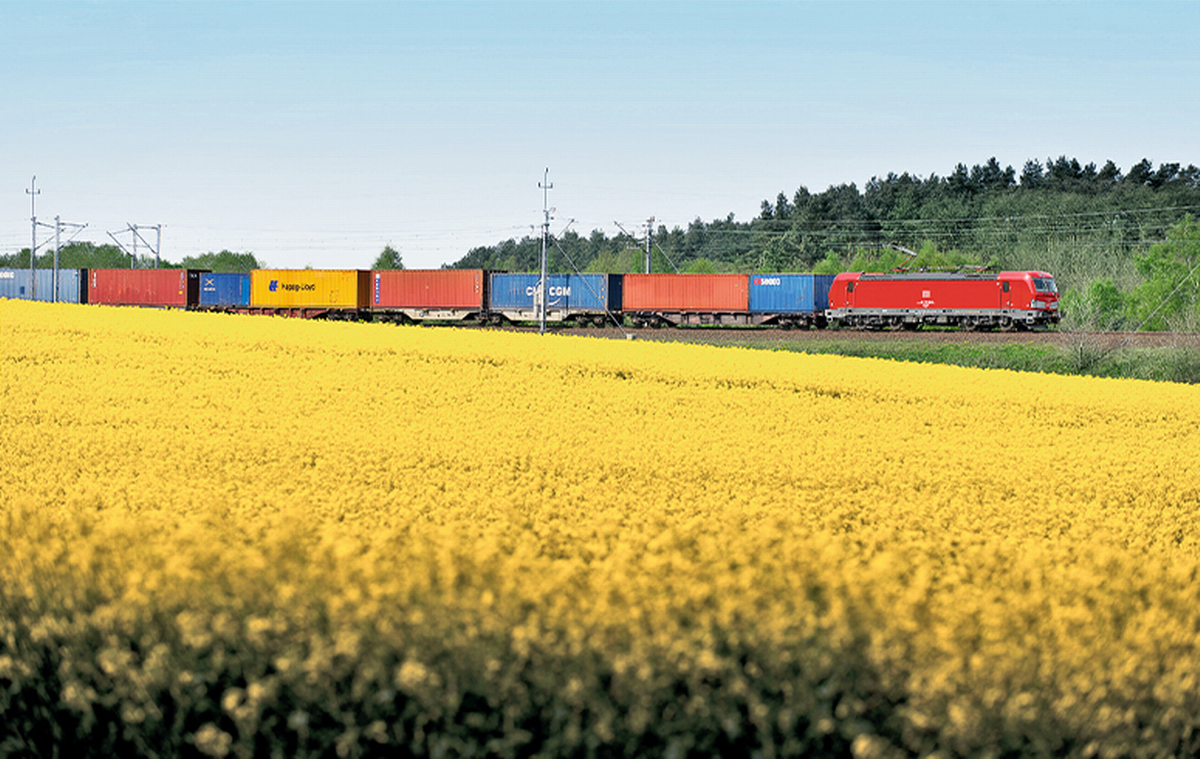 Freight trains transport consumer goods with up to 95% fewer CO2emissions than aeroplanes. Copyright: DB Cargo AG
Subsidies increase rail freight transport's appeal
That's because the volume of goods being transported will continue to climb. But how can we come to grips with this rising tide of goods? Space is in short supply, and the roads are packed. The only feasible way out is to move traffic onto rail, a greener option that will lighten the load on the roads and the seas. As it stands now, rail accounts for only 18% of the total freight transported in Germany. A comprehensive climate protection programme from the German government has set targets with a view to shifting traffic and making rail more appealing for freight:
Targets and measures of the German government's climate protection programme
Starting in 2021, climate-busting CO2 will be taxed.
According to estimates, traffic emissions will drop by 40-42% by 2030 compared to 1990 levels.
Renewable energies, rail and electric mobility, meanwhile, are to receive subsidies.
The German government and Deutsche Bahn aim to invest EUR 86 billion to expand and promote the rail network by 2030.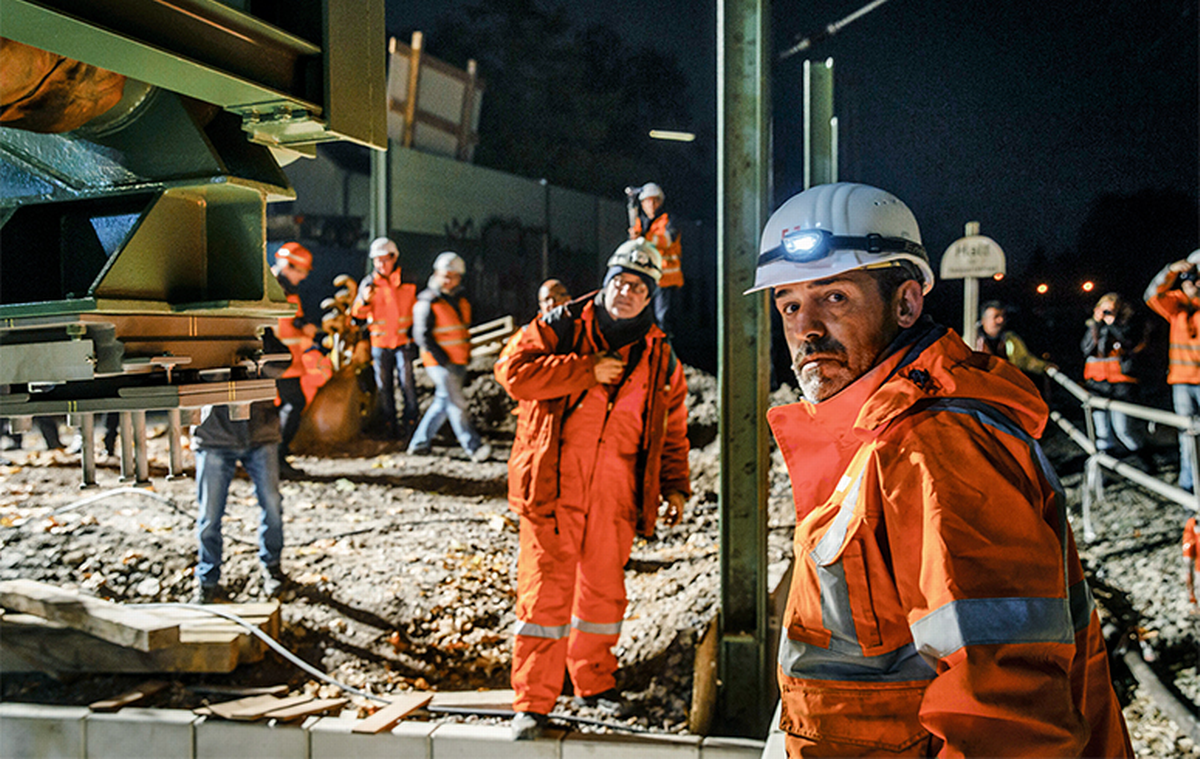 The DB Group is building for the environment. Copyright: DB Cargo AG

Businesses are increasingly stepping up to protect the climate, too. They are feeling the pressure from consumers. The way foods are produced plays a role in consumers' purchasing decisions. That's why Sigrid Nikutta, Board Member for Freight Transport at Deutsche Bahn and CEO of DB Cargo, can imagine a similar seal of quality for the transport of goods. After all, why make products sustainably only to then pour tonnes of CO2 into the atmosphere to transport them halfway around the world?
"My dream is for everyone to have a great sense of environmental awareness. I want us to be able to stand in the supermarket and look at a seal that tells us our granola travelled by green transport from DB Cargo."
Dr Sigrid Nikutta, CEO of DB Cargo
Rail freight transport can make a massive contribution to meeting climate targets. But the railways are still far from their full capacity. That must change. Whether or not it has its own rail siding, every company should be given access to the railways. In order to make this add up for businesses, further transhipment terminals are to be built, where goods can be loaded from road to rail. This modal shift strategy goes hand in hand with big investments in new technology, such as modular freight wagons and the digital automatic coupler (DAC).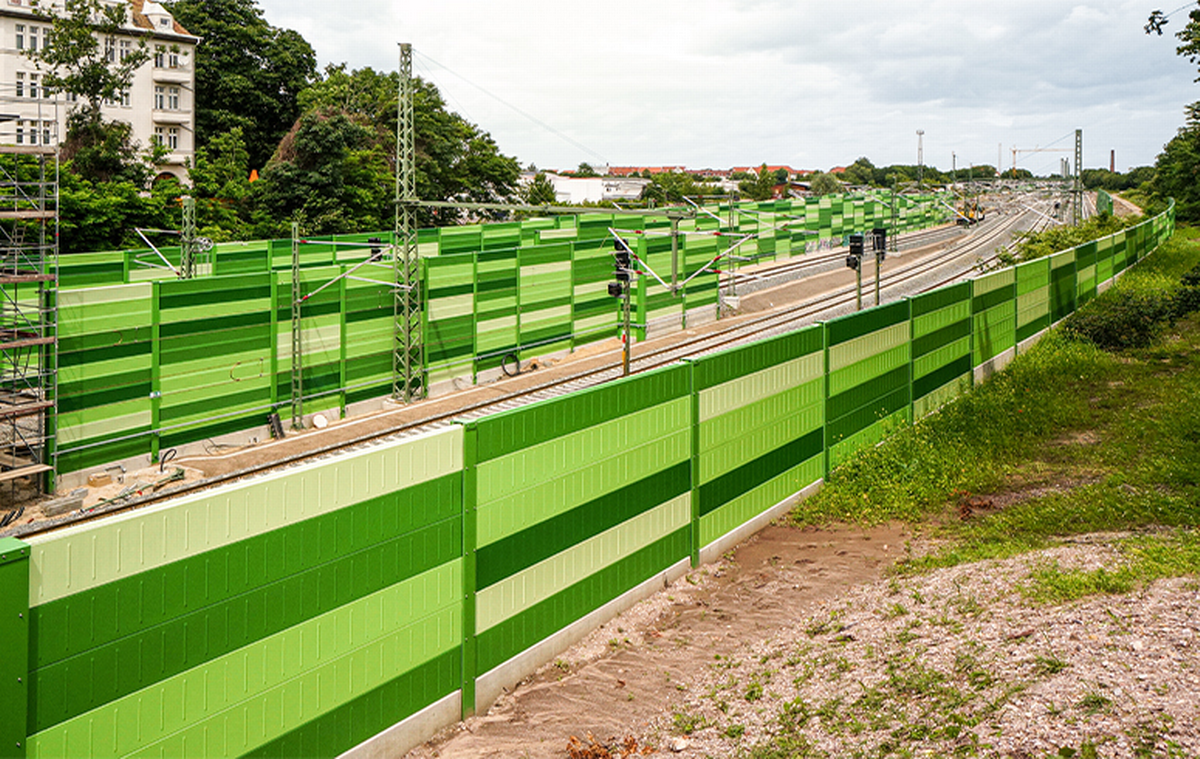 The Group aims to halve railway noise by the end of 2020. Copyright: DB Cargo AG
End-to-end climate protection at the DB Group
The entire DB Group has committed to a strong rail system for the sake of the climate. The DB Group has adopted over 150 measures as part of its commitment to climate, nature and resource protection and reductions in noise pollution. "We have set ourselves the task of decarbonising mobility. In doing so, we are assuming responsibility for the environment and our society: We are strengthening the railways in Germany by creating more capacity and rethinking mobility in green terms – for the climate, for people, for the economy and for Europe," says Nikutta. "But for us, green is far more than just an attitude. It shapes what we do."
DB Cargo also offers bespoke solutions to help companies such as binderholz shift more traffic onto the railways.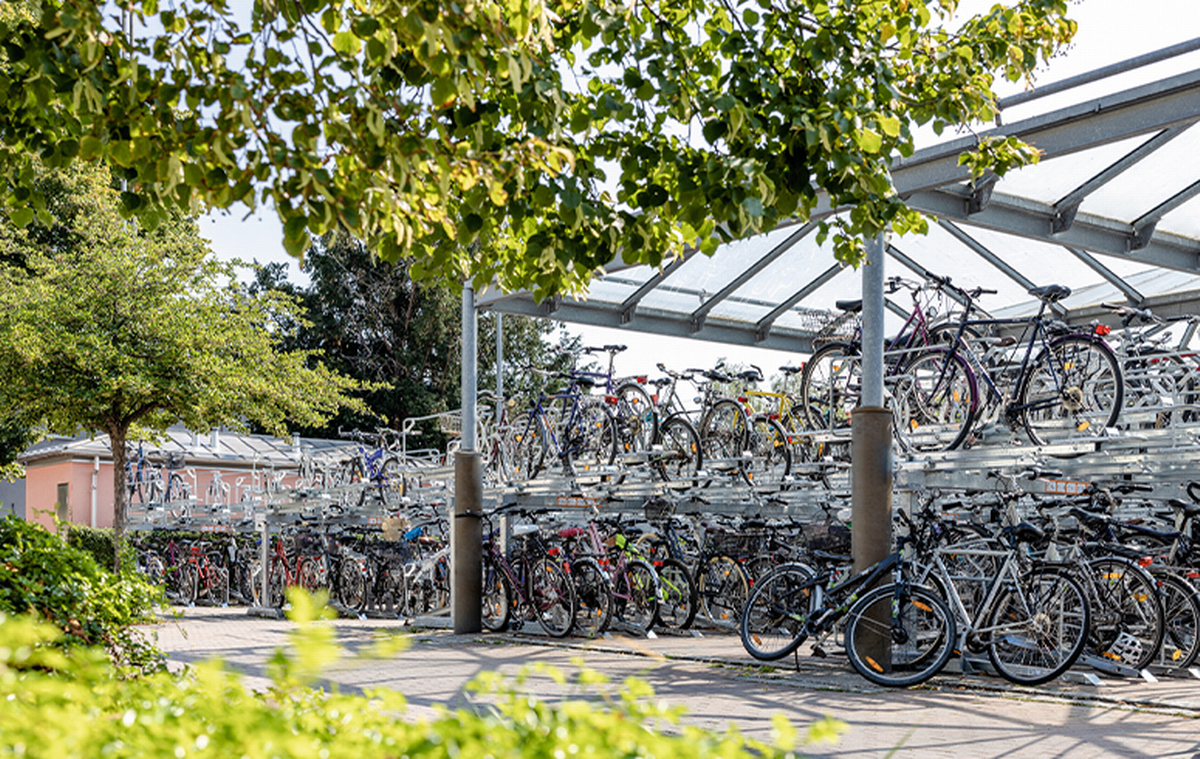 It doesn't get any greener than this: cycling to the train. Copyright: DB Cargo AG
The share of rail logistics has increased from 20 to 40 percent in three years
As the world market leader in cross-laminated timber, we produce environmentally friendly building materials, so it is practically a given that we also make our transport green," explains Martin Sigl, Logistics Manager at binderholz. We have therefore asked ourselves where lorries are really needed and where we can switch to rail. And lo and behold, a hell of a lot can be done: Together with DB Cargo, we were able to put old factory tracks like those in Burgbernheim back into commission. We also adapted existing wagon equipment so that from spring 2021, we would be able to transport freight to our sawmill in Fügen on the narrow-gauge railway to the Zillertal with no problem. Overall, this has doubled the capacity of the rail transhipment yards at the main plant and avoided thousands of journeys by lorry. Within three years, rail's share of logistics at binderholz has shot up from 20% to 40%.

"It's not enough for the government to pour billions into rail infrastructure. At the same time, it should also invest in equipment, so existing structures can be used more heavily. But above all, companies must have the will to shift traffic. With DB Cargo, you can quickly find creative and economical solutions."
Martin Sigl, Logistics Manager at binderholz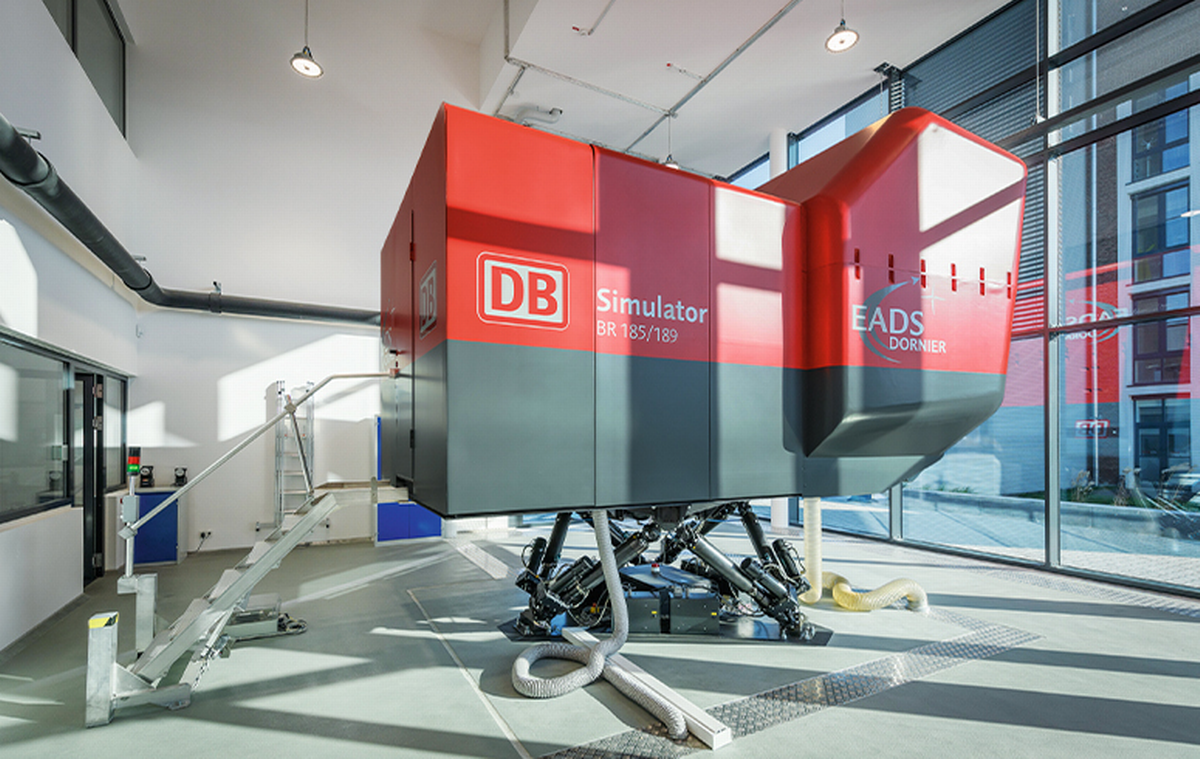 Cologne­ Dellbrück: In the 2.2 ­tonne train simulator, a single mouse click switches on snow, fog or heavy rain. Source: DB Cargo AG