Porsche is expanding its sustainable transport network for its finished vehicles. The carmaker has opted to use DB Cargo Logistics block trains to move cars from Kornwestheim to the port of Bremerhaven. DB Cargo has long handled the rail transport of new vehicles from two Porsche plants, taking cars from Leipzig to Emden or Bremerhaven, and from Kornwestheim to Emden. Kornwestheim serves as a transport hub for Porsche cars produced in the neighbouring Stuttgart suburb of Zuffenhausen. In February 2020, more trains started departing from the rail base there.
The new all-electric sports car
The new Porsche Taycan is one of the reasons why. The company unveiled its first 100% electric sports car in September 2019 and started producing the Taycan in a new factory at its Zuffenhausen site. Demand from customers and the distribution requirements for the new vehicles made new transport solutions essential. Johannes Copony, head of market logistics planning at Porsche AG, says, "We switched to rail services for our Kornwestheim–Bremerhaven connection. This way, we improved our processes and made another contribution towards cutting CO2 emissions. DB Cargo's direct trains can handle growing freight volumes, and the company is also able to process our transports with the necessary speed. Loading cars directly onto wagons gets them away from our plant faster, which in turn reduces our need for interim on-site storage. Our transports are also carbon-neutral thanks to renewable power".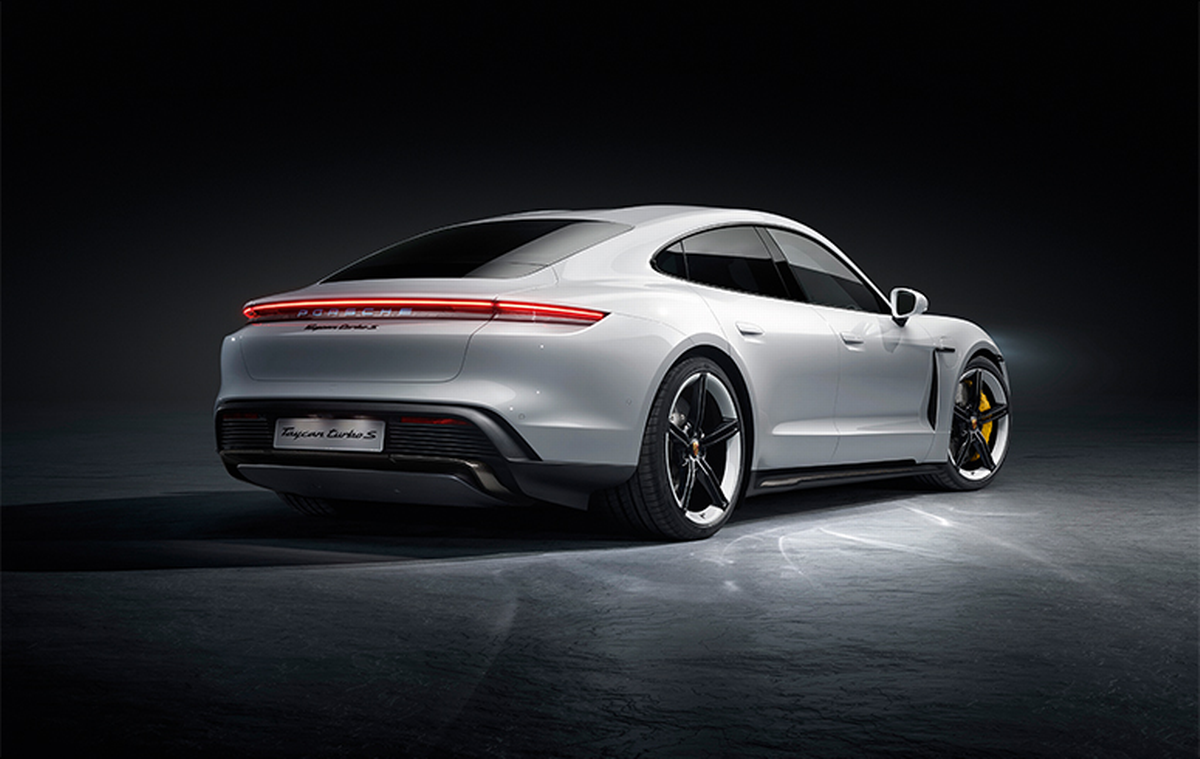 The Taycan is Porsche's first fully electric sports car. Copyright: Porsche AG
Holistic concept for links to seaports
Timo Geissinger works at DB Cargo Logistics' sales and operations centre for finished vehicles. "When we designed the new connections for the Taycan, we presented Porsche with a holistic concept for transporting its cars to Bremerhaven and Emden," he says. Since February 2020, three block trains have run from Kornwestheim to Germany's North Sea ports every week. Each train consists of some 25 wagons and carries about 250 cars. Bound for different destinations, the wagons are separated at Osnabrück for their onward journeys. The wagons make the return journey to Kornwestheim in the form of block trains.
The transport solution that DB Cargo Logistics created for Porsche has strong environmental credentials, as the rail operator only uses renewable power for its trains' traction current. As Copony points out, "Since 2017, Porsche has made exclusive use of renewable power at its production sites, and in 2018, it made the decision to use green power for its rail transport activities too, in the form of DBeco plus. This is another way that we are working to reduce our environmental impact, as sustainability is an essential part of our corporate strategy".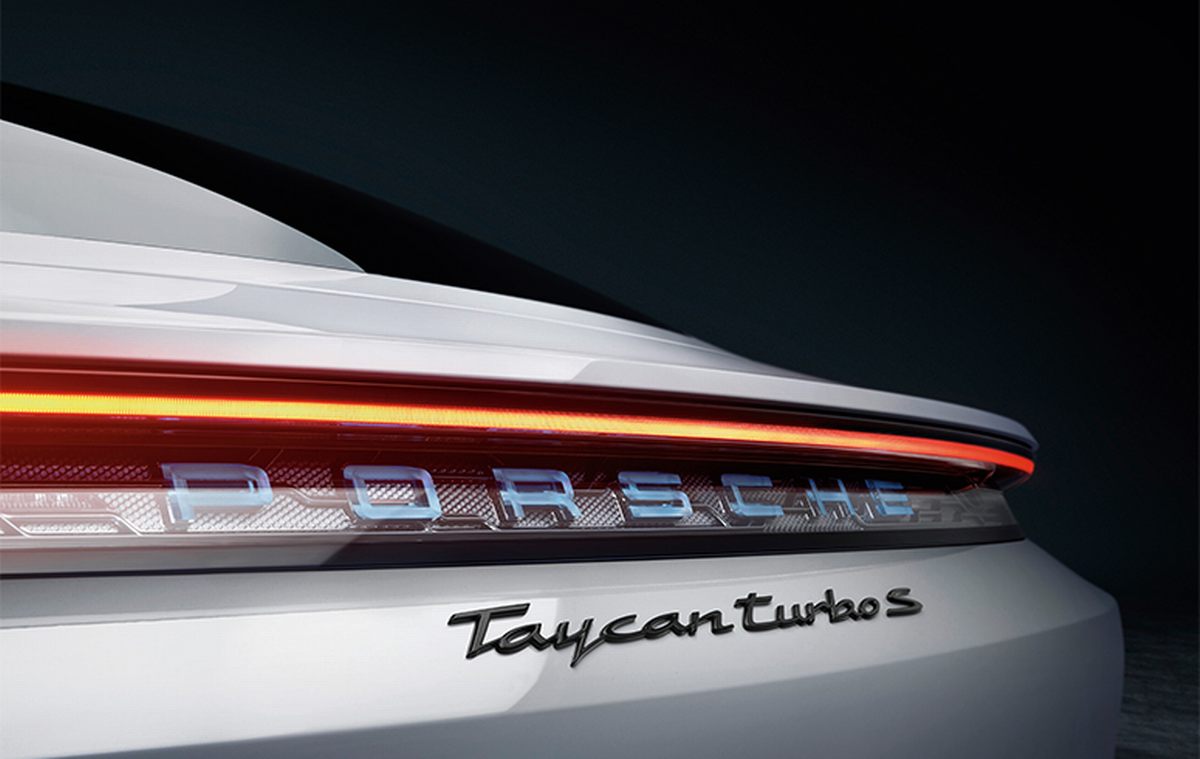 Some 75% of Porsche's new vehicles leave the plants by train, including from Korn-westheim. Copyright: Porsche AG
The shift to a zero-impact factory
The carmaker has adopted a host of other measures to create a zero-impact factory, i.e. production facilities with no adverse environmental effect. In addition to carbon-neutral manufacturing, Porsche also makes sure that it sources battery components (such as cells) from companies that use carbon-neutral production processes, and its Green Logistics project sees it reducing CO2 emissions linked to its logistics activities. While climate-neutral rail already plays a significant role in its logistics planning, Porsche wants to expand these transports in the medium term. In 2020, it used trains to transport 82% of all new vehicles leaving its plants. Its rail transports have been completely CO2 free since the start of 2018. In 2019 alone, Porsche's solutions allowed it to eliminate almost 2,100 tonnes of this greenhouse gas that would otherwise have been generated by conventional rail transport. Without this reduction, emissions in 2019 would have amounted to some 17,600 tonnes. All the same, Porsche will not be able to completely scrap road-based logistics in the future. Copony explains: "In certain circumstances, road transport offers advantages that rail cannot match. Lorries don't need the track infrastructure that trains do at loading and delivery sites, so they are flexible and can be deployed quickly. Rail connections can't replace roads on the very last mile either, i.e. when transporting materials to our various facilities." However, Porsche is also continuously optimising its lorry services so its transport concept is ultimately as sustainable as possible.