Intermodal and climate-friendly: The AlbatrosExpress network now extends all the way to Milan and Verona. AlbatrosExpress trains run up to ten times a week between the industrial belt of northern Italy and the German ports and between the major ports in the Netherlands and Belgium. The Italian transports are carried out in partnership with the combined transport operators Kombiverkehr and Optimodal. Particularly over the last few months, rail transport through the Alps has proven to be not just a climate-friendly but also a crisis-proof alternative. What's more, TFG is also responding to strong growth in container and intermodal transport to and from the seaports in Antwerp and Rotterdam.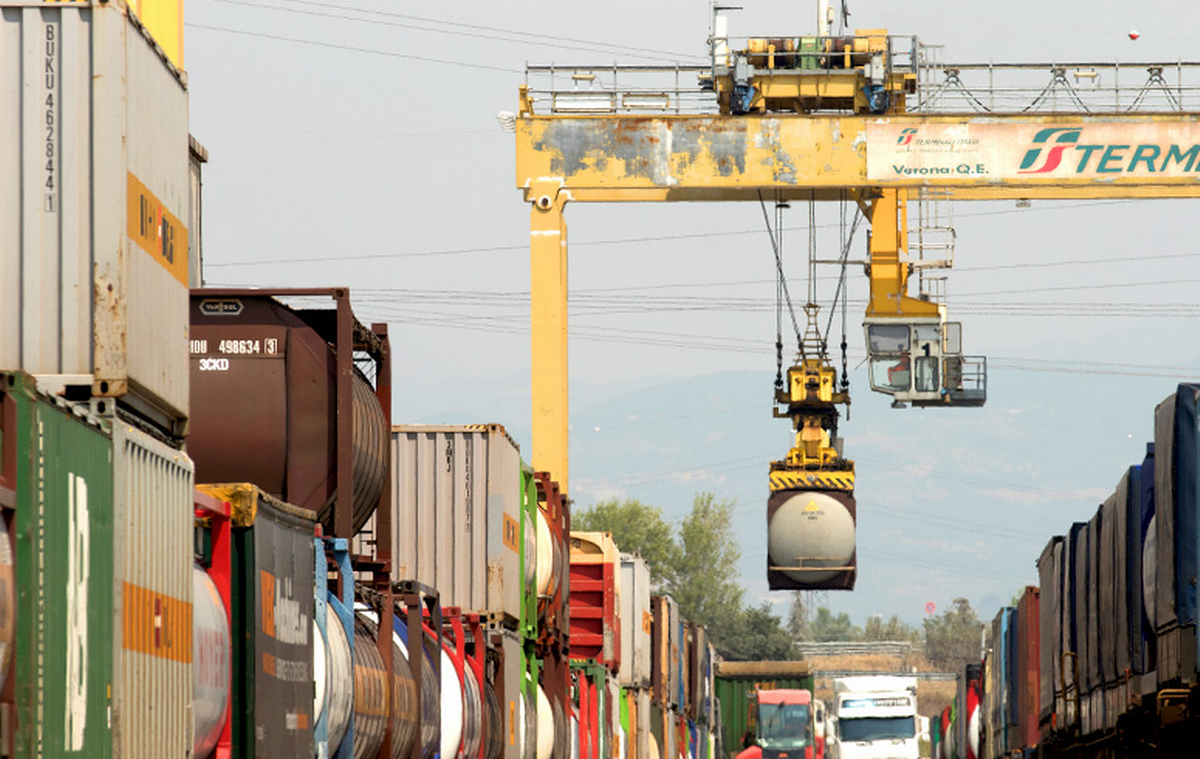 TFG Transfracht transports over 900,000 containers a year – here to the Verona terminal.
Source: TFG Transfracht
International transport solutions in the AlbatrosExpress network
TFG is linking Regensburg to Rotterdam and Antwerp and expanding its portfolio of daily services for those major seaports by adding ten new weekly departures. TFG's new portfolio of major Benelux port services now includes flexible, high-frequency connections between Regensburg, Nuremberg, Munich, Burghausen, Ludwigshafen and Wolfurt and the container terminals in Rotterdam and Antwerp, the two most important ports for the maritime sector. On all routes, single wagonload transport will be offered alongside combined transport. "We're very pleased to continue meeting our customers' demands, particularly in these challenging times, and to provide them with an even broader portfolio of intermodal solutions by eco-friendly rail. Whether it's the major ports in Benelux, northern Germany or southern Europe, we offer bespoke solutions across six ports, four countries and 27 terminals," says Frank Erschkat, management spokesman at TFG Transfracht.